Mr Hamilton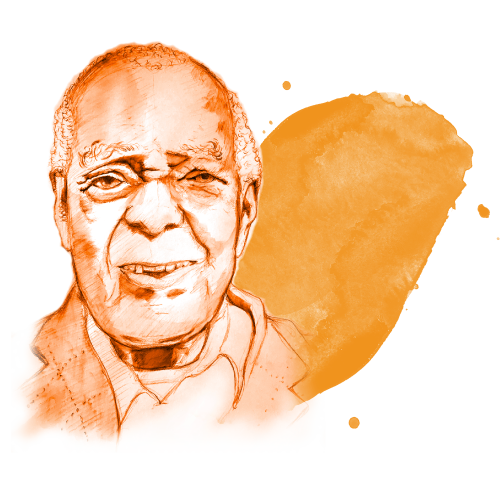 I left Kingston, Jamaica, when I was 25 years old. When I came to this country I first worked at the army department in Feltham, but it was too far as I was living in Vauxhall at the time. So I wrote to the Houses of Parliament and they invited me for an interview to be a security guard.

I was a security guard watching over Winston Churchill's body after he died. I'm 102 now and still waiting for my OBE!
The right honourable Winston Churchill was Prime Minister when I started work at the Houses of Parliament, but he took sick and he died. He was in hospital for a little while when I was there. They told us, even if we were on our day off, they would send for us to watch over his body. At 7am one morning a policeman riding a bicycle came to say they needed me. Winston Churchill had died. It took two weeks to bury Sir Winston Churchill. I was one of the guards who watched over his body.
They had a service and the Right Honourable Harold Wilson was Prime Minister then and Her Majesty the Queen came and the Archbishop of Canterbury took the service. The service started and the streets were filled with thousands of people. The coffin was covered with a Union Jack. I was the security that night.
I later joined the Victoria and Albert Museum and they sent me to Bethnal Green museum. I remember doing seven nights straight. They could always depend on me. When I retired in 1982 a gentleman who was second highest in charge at the museum said to me "You should really get a title - you deserve it." I'm still waiting for my OBE!
I saw the Queen when she came to open a new section at the Victoria and Albert museum. She came right past me and said hello. Then, two years ago when I turned 100 the Queen sent me a birthday card - that was very good.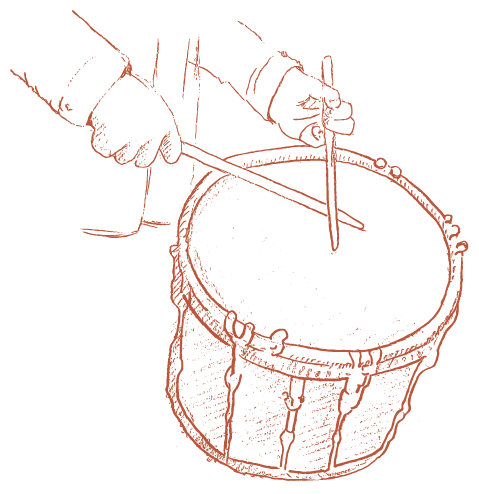 I've always liked churches. I remember once when the Minister of my church invited to me to say the prayers. Afterwards two ladies came to hug me – they told me, Mr Hamilton, that prayer was a first class prayer! And I'm a first class man to play the side drum. I used to play for the Salvation Army.
My father died three months before I was born. My grandmother was sitting by the door and she said to her daughter, my mother, "Lizzie, when that child is born you must call him Levi, his father died, but he's left his eyes behind." I lost my own sight around 20 years ago.
I have three children and seven grandchildren. One of my sons is a bus driver here in London. And I have lots of nieces and nephews.
I lived in Vauxhall during the 70s but since then I've been in Oval for about 50 years. I've loved living here – 100 percent.
Read more Oval Stories