About Us
Our stories offer a glimpse into our soul, our purpose and our dreams for ourselves.
Just as a great work of fiction transports us to another world, listening to the stories of others builds empathy and understanding. Stories have magical powers - they can transform the way we see ourselves and others.
To share stories is what it means to be human.
Odyssey Stories is rooted in community. We are displaying illustrations and quotes that capture the life journeys of local people in public places.
We are collaborating with graphic designers and illustrators to creatively share these stories in transport locations, starting with a pilot in Oval Tube station in London.
Our purpose is to inspire curiosity, celebrate our individuality and remind us of all that we share.
Alex Glennie
I help people to create lives full of purpose and possibility. This is part of everything I do, as Co-Director of Odyssey Stories, through my coaching practice and in my role as a Principal Researcher at the innovation foundation Nesta. I love to travel, hearing stories from around the world, but also know that the most interesting insights can often be found on your doorstep! I put my natural curiosity, professional experience and love of adventure at the service of making a happier, more creative world which makes connections between people as well as places.
Visit Alex Glennie's website
Visit Alex Glennie's Twitter account
Visit Alex Glennie's LinkedIn profile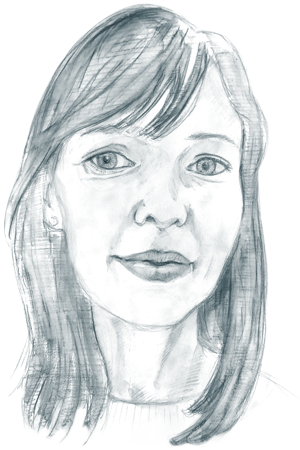 Alice Sachrajda
My passion lies in pollinating connections between people. It is a pleasure and an honour to support all our Odyssey storytellers to share their life journeys. I believe in the power of stories to help us understand one another and live well together. As well as co-directing Odyssey Stories, I'm a creative researcher, cultural strategy consultant and a proud trustee of Counterpoints Arts. And last, but by no means least, I'm a mother to three curious and adventurous children. My happy place is being with my family walking our dog by the sea.
Visit Alice Sachrajda's website
Visit Alice Sachrajda's Twitter account
Visit Alice Sachrajda's LinkedIn profile
We'd love to start a conversation

(Opens a new email message in your email client)
Thanks to The Paul Hamlyn Foundation for supporting Odyssey Stories