Lisa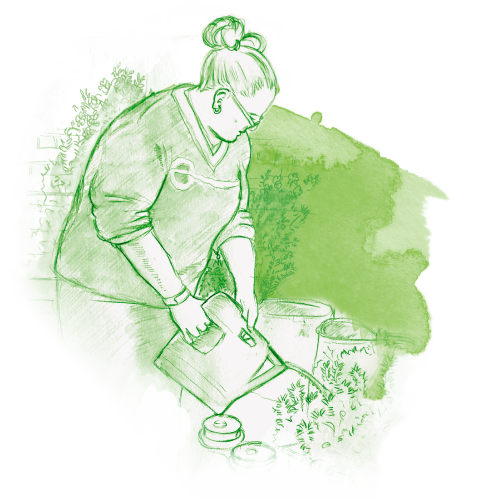 My earliest memory was when I was two and a half and I broke my femur - it's the hardest bone in the body! I couldn't move for six weeks. I'm still friends with the girl who did that to me. In fact, I still see lots of my old school friends. That was in Morden and I lived there until the age of 21.
I had never planned to work for TfL. It just happened that I saw an advert for a customer services assistant. I applied for it and then within seven months everything fell into place. 14 years later and I'm still here.

Last year we started growing vegetables on the roof of Oval Tube. Now I'm a more confident gardener. It's nice to have that sense of achievement.
My job is to help customers, give directions, monitor the platform and dispatch trains. But unofficially it's also about helping with the Thought of the Day board, sorting out our book exchange, growing plants in the station and talking to the people who come in and out - that's what I enjoy. There are quite a few regulars who just come in for a chat. Sometimes people want to come in and talk about their lives. One man comes in to look at the bookshelf. He asked me what books I enjoy reading and now he brings me books too! I walk into work but it doesn't feel like work, it feels like I'm at home still. We have a nice closeness here at Oval station.
We try to create a calm atmosphere of being at home so people don't feel too stressed. It might mean that by passing through here they forget they've had a bad day. The Thought of the Day might make them smile. In fact, people often say that it really helped. The music also helps with the general vibe of the station. We get a lot of customer comments that it's changed their mood. In fact, if we don't change the Thought of the Day then people come up to us to ask if everything is ok!
I'm a mother and that's a big part of how I see myself. My son is the centre of my universe. He's passionate about rugby and also interested in engineering. I want him to grow up to be a well-rounded individual.
In terms of beliefs, I don't know what I believe. There's something, but I don't know what there is. My mum swore that she saw a guardian angel once when she was ill. Guardian angels make sense to me, I like to think they are there.
Someone once described me as quietly intelligent. I think that's true. I retain information really well.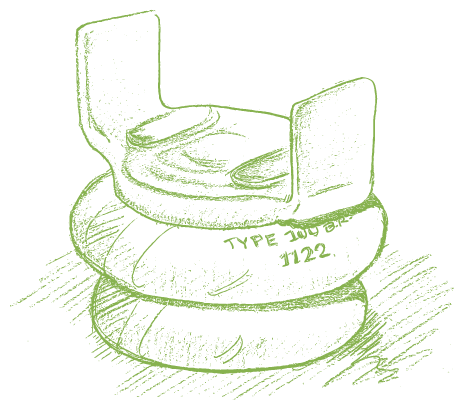 Last year we started to grow vegetables on the roof at Oval Tube. Then it just spiralled and now we have tomatoes, beans, cucumbers, carrots, beetroot, spring onions, radishes and peppers. We had so much I was giving them to all the staff and even some of the elderly neighbours. They're already putting their orders in for this year! We have an Underground in Bloom competition and this year the theme is 'engineering', so for that I've included the old porcelain pots that were used to hold the electrical rails on the tracks. Oh, and a scarecrow engineer who we've called Fred! Before this I'd never grown a vegetable in my life, but now I'm a more confident gardener - we even had different coloured beetroots! It's nice to have that sense of achievement.
Read more Oval Stories