Jenny
I was born near Newcastle, but moved to London when I was six, shortly after my parents split up. I stayed with my Dad in Nunhead.
My Mum started practicing Buddhism when I was young and I connected with the practice as I got older, after I returned to London from a gap year in New Zealand. I came back from my travels not wanting to fall into old patterns. I didn't think it was possible to be happy and live in the UK, but practicing Buddhism changed my perspective. The people I met in that community were all warm, sparky and full of life.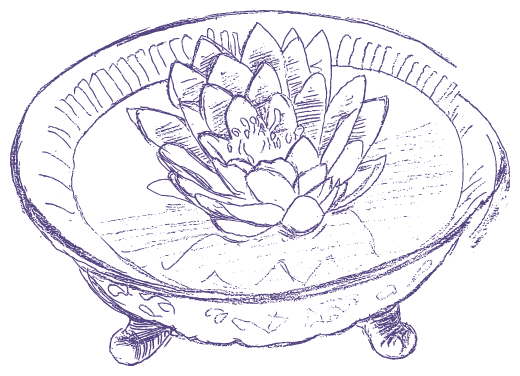 We chant Nam Myoho Renge Kyo and recite excerpts of the Lotus Sutra called Gongyo. We also study and teach others as part of our practice. I chant twice a day, in the morning and evening, and this year I will celebrate 20 years of being a member of our lay Buddhist organisation – Soka Gakkai International. I don't think I would be alive without Buddhism, or at least, not living fully. It unlocks my happiness, allows me to experience freedom, and helps me feel connected.
I've been living in Oval for nearly 10 years now. I first came here when I applied for a job in a local school, although I used to go through the area on the number 36 bus all the time when I was at college!

I feel like we're custodians, taking care of this place. You can't take it with you when you go, after all.
I fell in love with someone who works at the school, and we got married. I have a vivid memory of walking down the driveway to the school, seeing my husband-to-be up on a balcony, and feeling a very profound sense of 'home'. We had fertility problems, but now we are blessed with two beautiful children.
Oval sometimes feels like a 'passing through' place, but we do feel a sense of community. My Buddhism practice in the local area has given me an extended and very diverse family.
We are rooted and feel at home here, but I also feel like we are custodians, taking care of this place. You can't take it with you when you go, after all.
Read more Oval Stories