Ian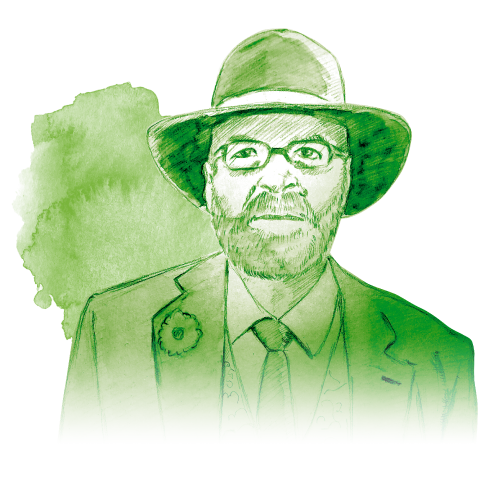 I was born in County Durham, and when I was 18 I moved to London to go to university. But I hated it, and it didn't like me much either! So I left after a year and became a bus conductor instead. I worked in Willesden Garage as a conductor and then a driver until I was 25.

Everyone has a story to tell and you discover so many interesting things when you start a conversation.
After that, I joined the civil service - first in 'labour exchanges' at Canning Town and Hackney and then in Sheffield. It was a hard job at times, but the best thing about it was the people. After 20 years, I took voluntary redundancy so that I could start a craft brewery with my partner, up in the North East. But it didn't work out - we split up and he moved back to Sheffield.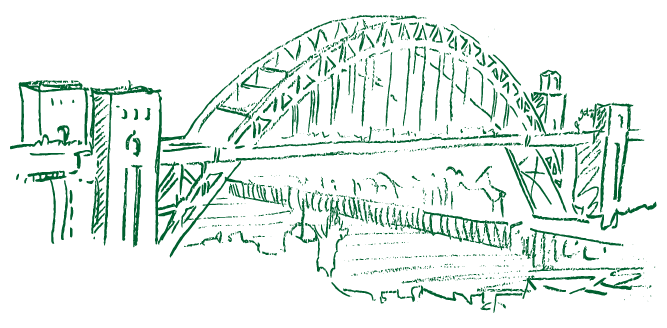 To pick myself up, I wrote a book about North East place names, and was asked to go on the local radio station to do a phone-in about it. I enjoyed the experience and my brother suggested that I should ask them for a job, and so I did! I started on BBC Radio Newcastle helping Paul, the presenter of the Saturday morning show, which was great fun. You have to make people smile, even when all you are doing is reading the traffic news!
Paul and I ended up doing a show called the Big Blue Bus - driving around the region finding out about the area and peoples' lives. Our listeners were amazing. I was given a handmade Northumbrian kilt by one person, and an antique kilt pin by another.
When I retired, a colleague gave me a copy of the Dr. Seuss book 'Oh The Places You'll Go'. It has inspired many adventures. I've taken five big trips since then. I call them my 'Grand Tours'.
On my last Grand Tour I went around the world. I had some postcards designed and printed with my name and address, and left them in unusual places for people to find and return to me. I got 138 postcards back, and I'm still in touch with some of those people!
I love reminiscing and visiting the past. I've gone back to many places that meant something to me when I was younger, and stayed in touch with friends and colleagues. I left Newcastle in 2018 because there were too many memories there. It felt as if I was living in the past and not moving forward. But Tyneside and Durham are always in my thoughts. There are many Portuguese speakers in Oval and they taught me a new word - 'saudade' - which means 'the presence of absence'. That's how I feel about my life in Newcastle. Its absence is always present.
I had to leave so many people and things behind, but I do like being here. London is used to taking people in from everywhere, and it's such a stimulating place. I love the Oval area - there's always a lot going on.
I still need to 'keep moving'. My new Grand Tour is an odyssey to visit every London Underground station in alphabetical order. Everywhere I go I make an effort to have a look around and speak to someone local. Everyone has a story to tell and you discover so many interesting things when you start a conversation!
Read more Oval Stories